The documentary about the most important architect from Mallorca, José Ferragut, selected in thirteen festivals of Europe and South America.
"Life and Death of an Architect" received recently the price to best script at the Madrid Film Festival while competing with 88 other works. The script is the work of Mar Pla, Josep Mª Nadal Suau and the director, Miguel Eek.
The oldest festival of Madrid screened the documentary in the Faculty of Information Sciences of the Complutense University of Madrid, as well as in the Berlanga Auditorium with a full audience. Weeks later it obtained the price to the best Balearic production at the Evolution! Mallorca International Film Festival.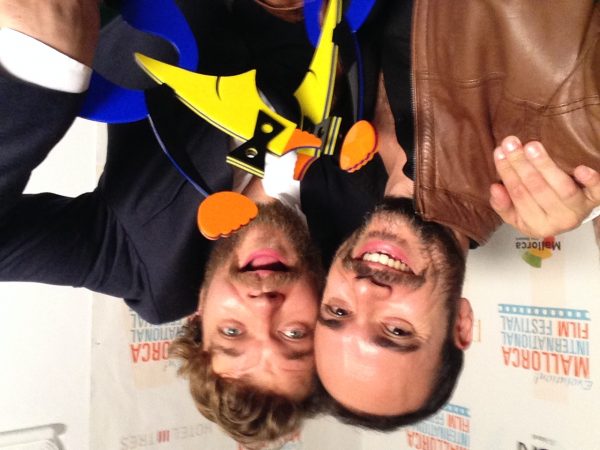 Up to the moment, the documentary has been selected in the festivals of Lisbon, Madrid, Lerida, Mexico, Rome, Napoca (Romania), Tenerife, Vasteras (Sweden), Santo Domingo, Istanbul, Rotterdam, Kalamata (Greece) as well as the Atlantida Film Fest and the Evolution! Mallorca International Film Festival.
On February 1968, José Ferragut, the most important and controversial architect of Mallorca, turns up dead on a clearing. The body shows clear signs of mayhem and the two presumable murderers are detained. Nonetheless the case is closed due to lack of evidence. Fifty years later, the documentary 'Life and Death of an Architect', takes on one of the most sordid cases of our history.
A murder marked by silences, double standards, homophobia, the touristic boom and corruption.
With 'Life and Death of an Architect' the viewer will discover Ferragut without myths or prejudices. It is a contemporary look at his life through the different witnesses that met him. It also entails recreations of the key moments of his life.
'Life and Death of an Architect' is a Mosaic Producciones production, co-produced by IB3 and with the support of the Mallorca Counsel, Palma City Hall, the Balearic Islands' Film Comission and the Balearic Tourism Agency. Distributed internationally by the French distribution company Upside.
For more information, visit:
http://vidaymuerte.mosaicprod.com/ (in spanish and english)