"City of the dead" is the result of the trust given by the workers of the Municipal Funeral Company of Palma, in Mallorca. Opening without constraints the doors to the death practice. In the same limbo where we all sooner or later end up, remain dozens of hours shared with the anonymous heroes that deal with our deaths. They let us generously come into the intimacy of their work and this manifests itself in the authenticity of their "performances".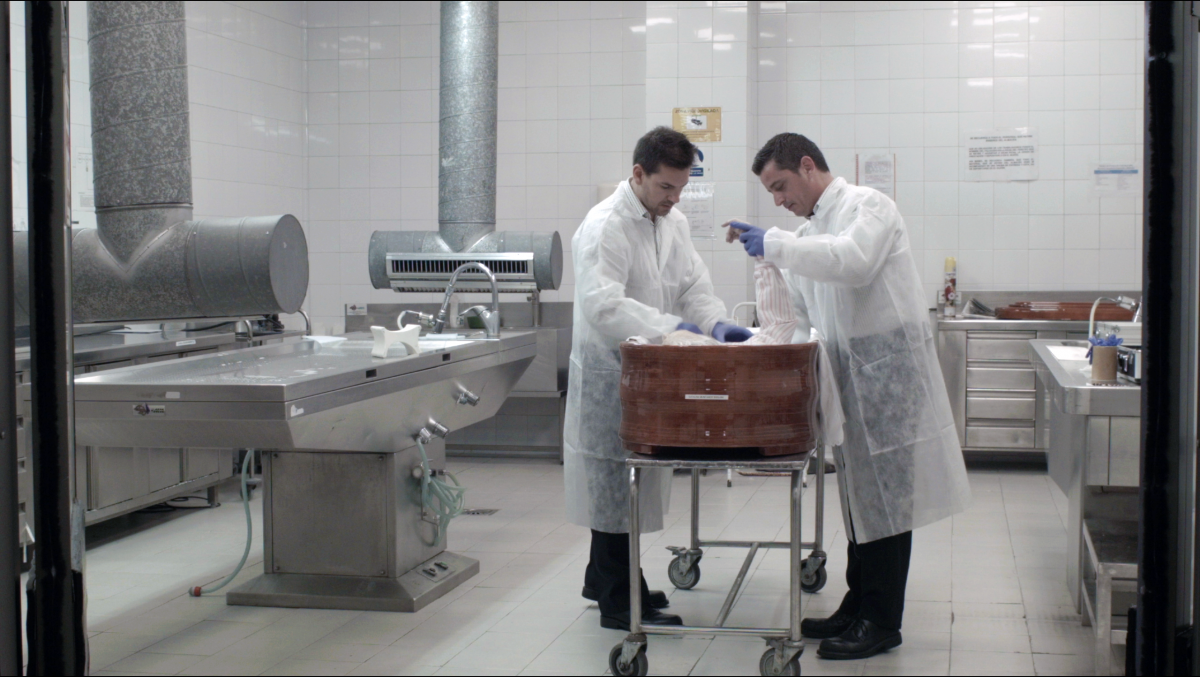 The thanatologists
The days we spent with Sergio and David in the tanatos room, dealing with the most biological aspects of our existence, were stimulating. After the rawness of the first moments, I experienced a strange sense of peace. Surrounded by those who are dead, I perceived death with an unknown ease. These young, but wise thanatologists reminded us that life should be lived consciously because death presents itself without notice. With them, we understood that humor is the best recipe to survive the brutality of death. Their attitude was contagious.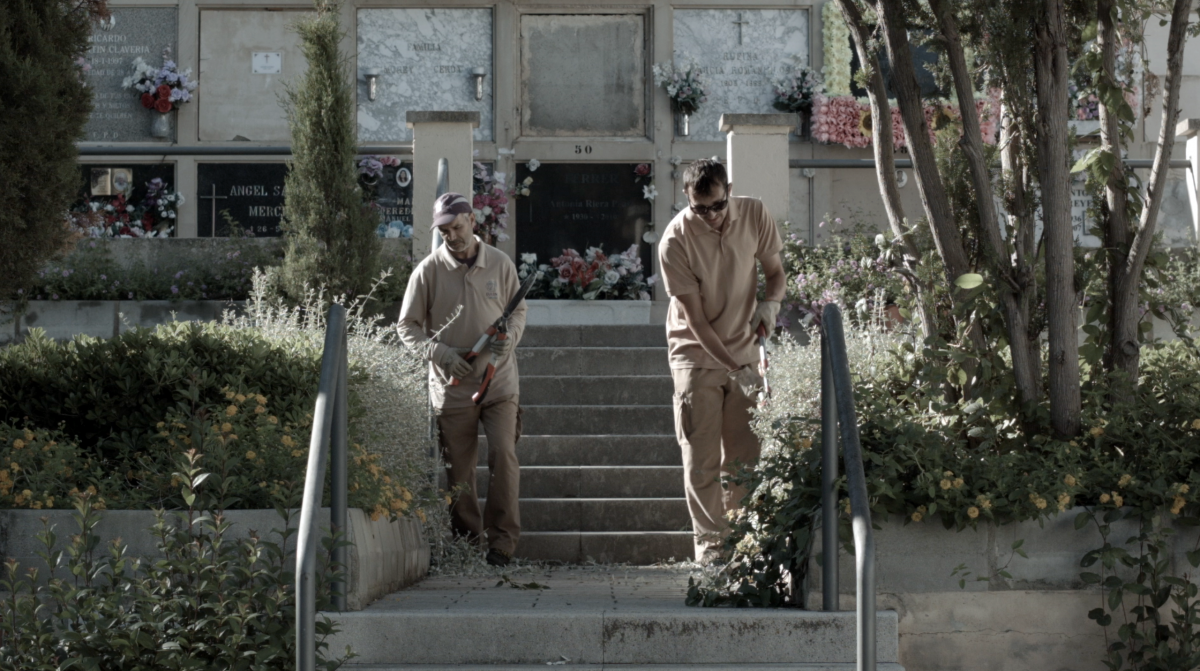 The Gardeners
Mohammed and Jaume, the gardeners, allowed us to film the process of them getting to know each other during the months of shooting. Despite their tremendous differences, the death scenery signaled us a more respectful and flexible coexistence, than that proposed by their respective cultures and religions and provided us with a couple of mythical moments.
The cleaning Personnel
Miguel Ángel. Dani, Tamara and Manuela showed their humanity, admitting to the discomfort that, at times, working at a cemetery gives them. Despite everything, his or her work is not of the liking of anybody.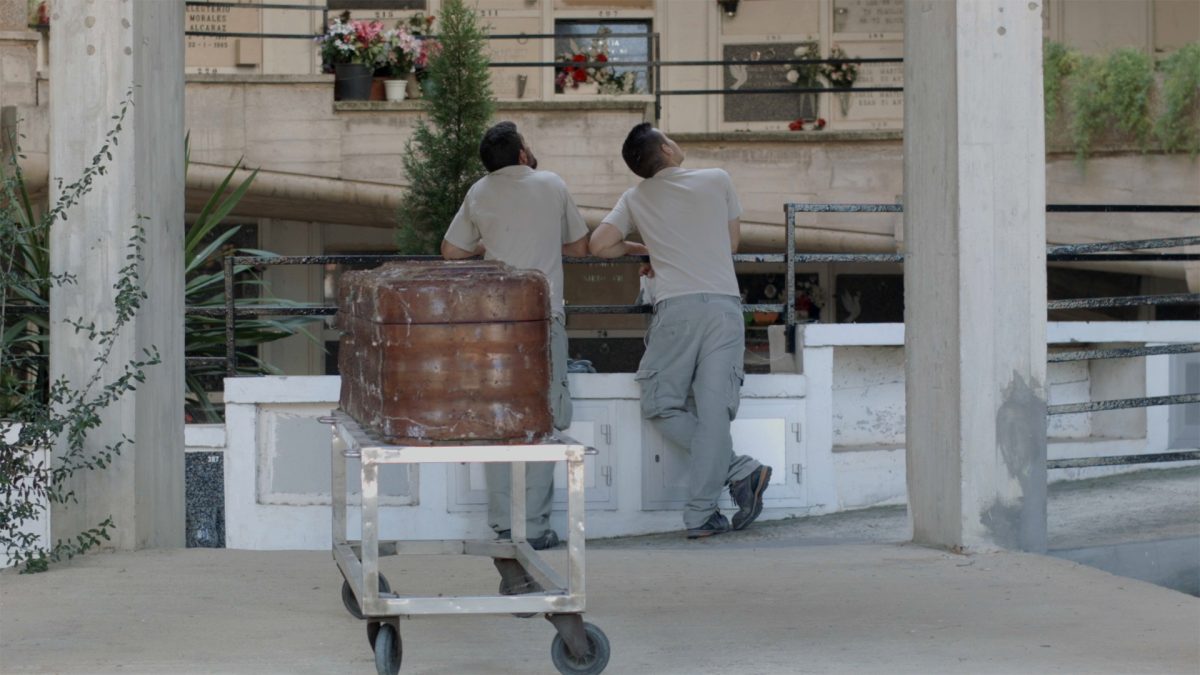 The Funerary Agent
José Rojano, left us bolt from the blue. Listening and holding together the family members of the deceased, when they were deeply emotionally broken and needed to make some of the most absurd and trivial decisions.
The Safety Guard
Gabi, the guard, was the best ambassador for the documentary with his facilitating and proactive will. He was key in our process of becoming acquainted with the characters that took us on this journey. The journey towards funeral wisdom. Thanks to them we expect to inspire to live and die better. We give them our acknowledgement.
For more information check out the official site of the film at: http://ciutatdelsmorts.mosaicprod.com