The costumbrist thriller directed by Miguel Ángel Blanca and co-produced with Mosaic, 'Magaluf Ghost Town', has been selected by the prestigious Toronto's Hot Docs, the biggest documentary film festival in North America.
In this portrait about freedom and excess, Blanca shows the reality of a piece of Mallorca that every summer is stigmatised by the press, cursed by the locals, and yearned by brits who want to live the mythical experience that seems to be a rite of passage to their adult life.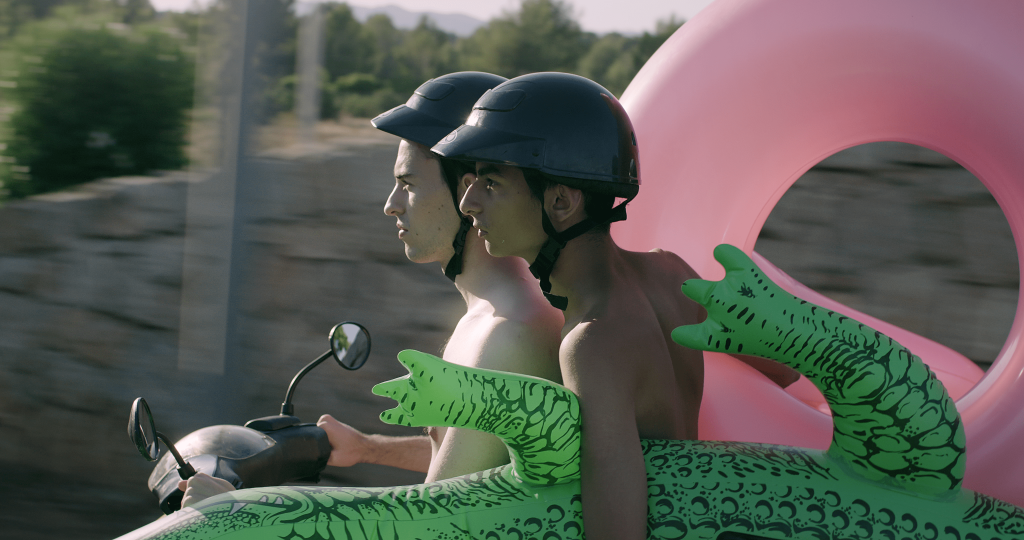 'What exactly is Magaluf? Or better put… What can Magaluf be? Magaluf is a perfect neon light set to create tales, tell lies, and ponder about the ways of representation of the crumbling turistic spaces  in the collective imagination.', reflects the director, who will debut his film worldwide on April 29th in the competitive selection of International Spectrum on the 28th edition of the Canadian festival Hot Docs.
We are anxious and excited to see how 'Magaluf Ghost Town', a Franco-Spanish production with Boogaloo Films, Little Big Story and Mosaic, awakens fascinations about this perennial phenomenon of tourists who is still taking roots in an almost schizophrenic relationship between the exhausted local population and the impatient visitor.